Moodle officially supports app for Google Android devices and Apple iOS devices.
How about having your branded app? We are not just talking about colors and logo changes, but an entirely new app, with your name, your logo, and images, your colors and your very own app listing on Google Play store and the Apple App store. Students won't even have to enter Moodle URL, because it would be preconfigured.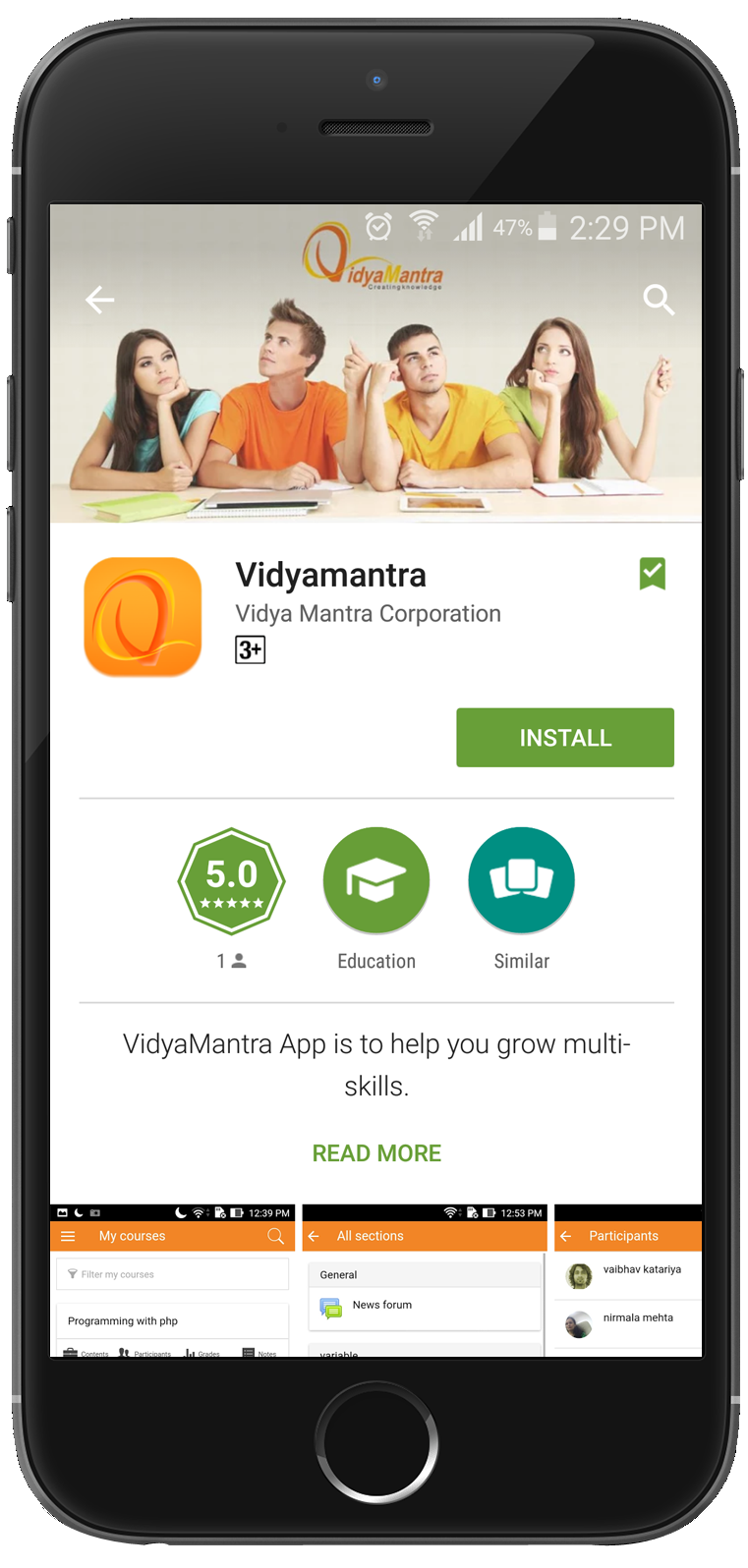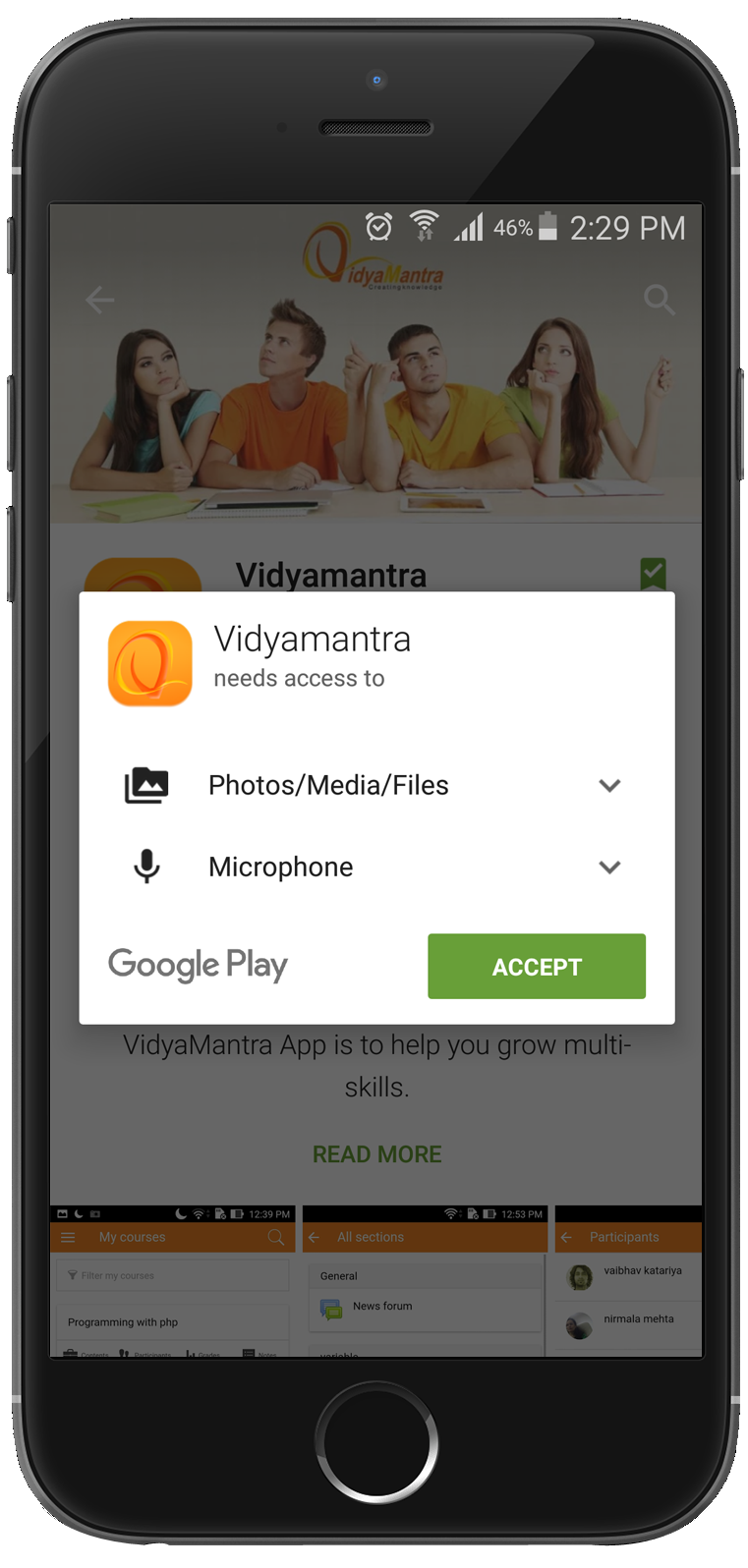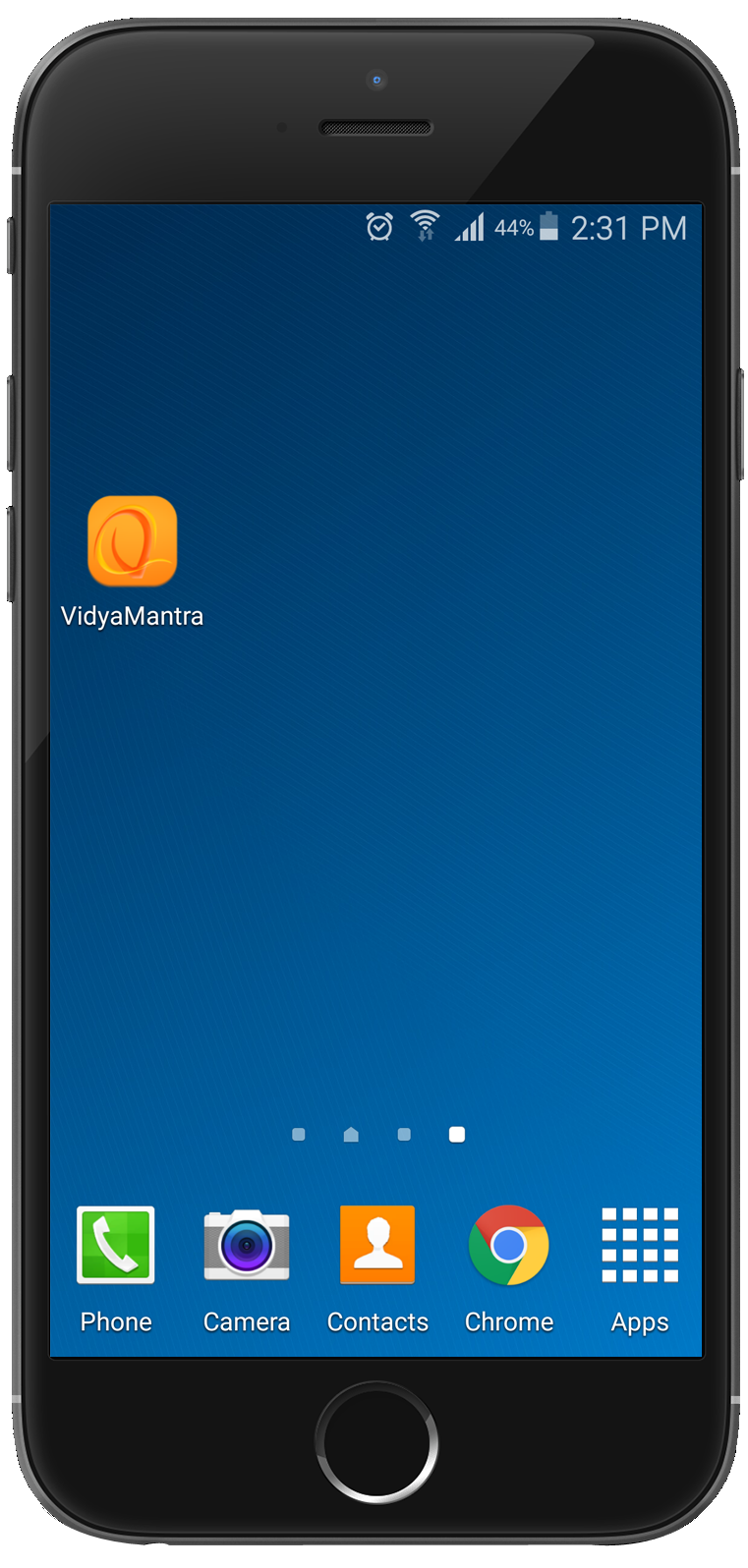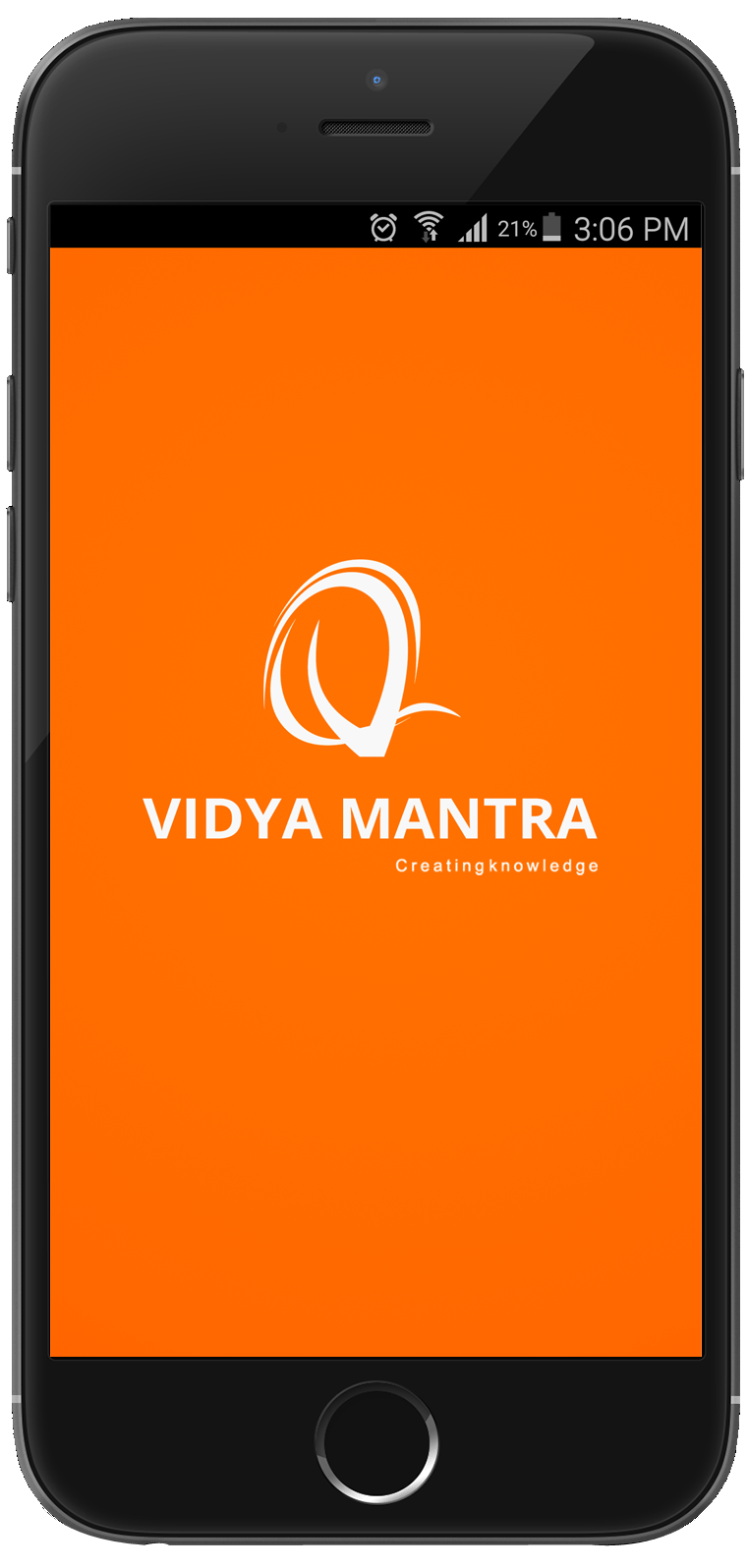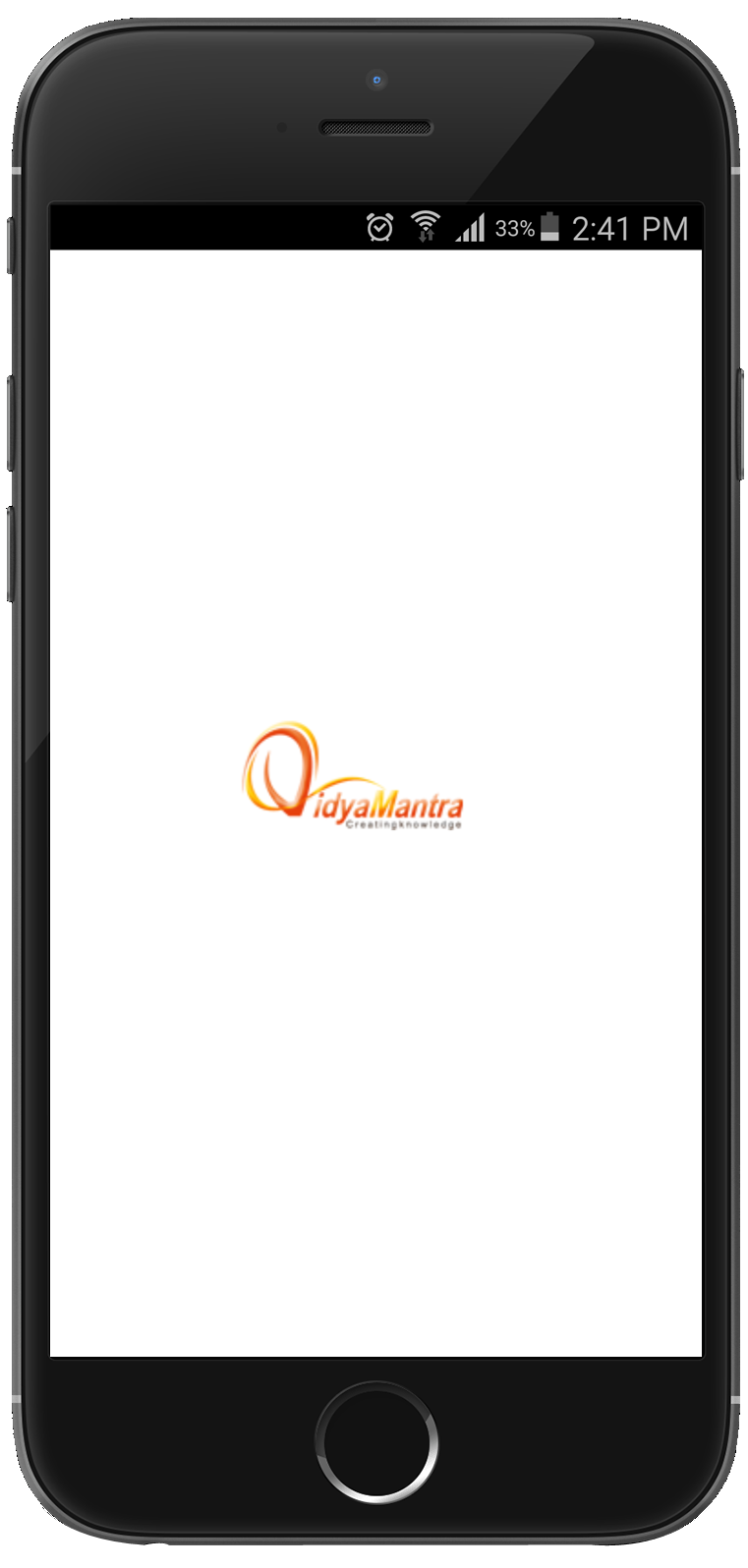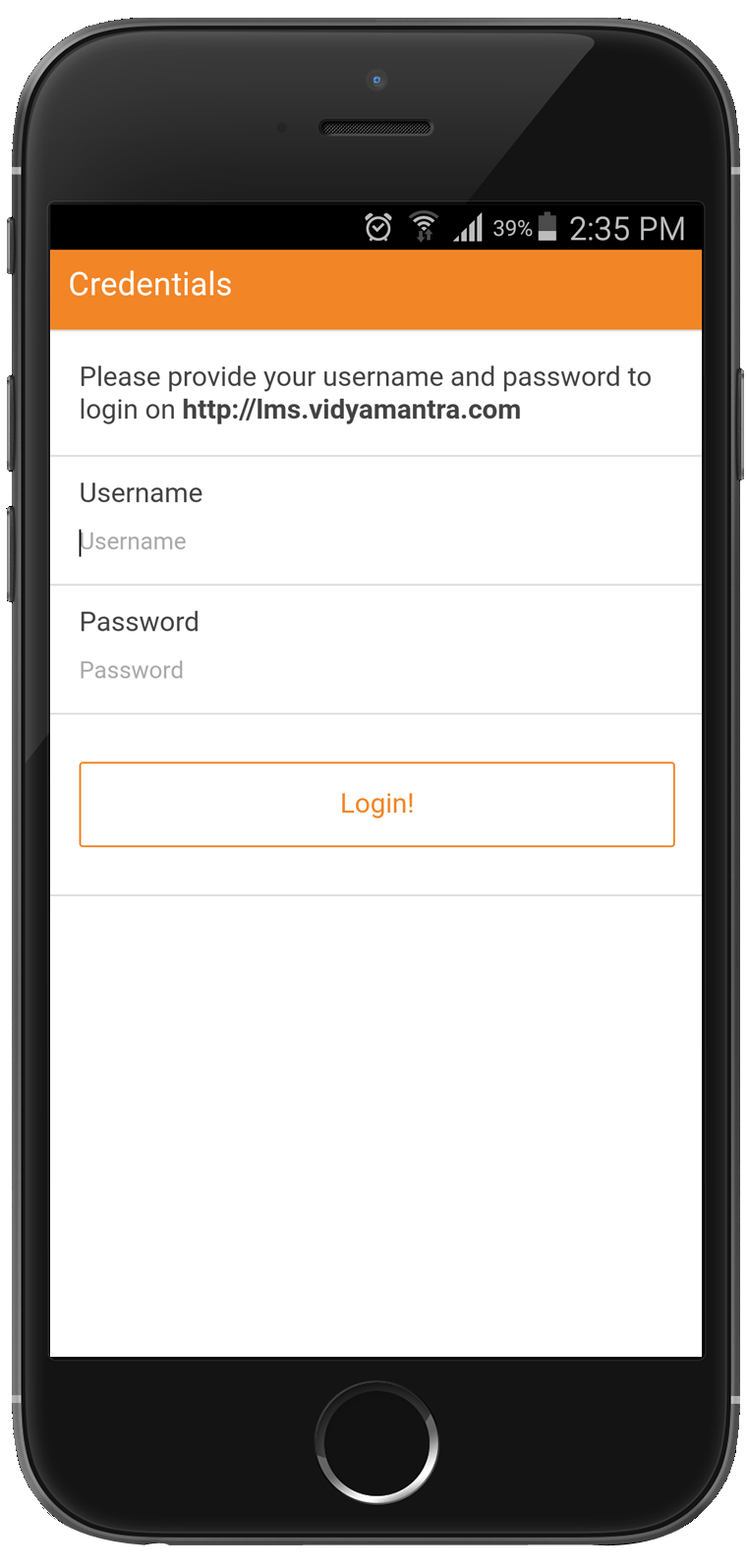 A typical user flow of official Moodle app is
Ask the user to install the Moodle App
Enter the Moodle URL
Enter the username and password
As seen above, you will have to ask a user to download the Moodle app. This could be confusing to students as some of them don't even know what Moodle is; they only know your name. The student will then have to enter Moodle URL. This again creates confusion in cases when your main website URL is different from the Moodle URL ( students often keep entering your main site URL ).
A typical user flow of our Custom Moodle app is
Ask the user to install your App
Enter username and password
Users just download your app and enter their username and password. How simple!
Complete Package
Get your Android and Apple app, crafted by experts
With only $1200, our designers will create all app images, app icon, your logo, splash image and our app developers will create your branded app using your name and description. We will also preconfigure your Moodle app URL inside your app.
Our app review team will review your app and will submit your app to the Google Play store and Apple app store using our developer accounts. We will answer any questions asked during the app review process.
A complete package: order it now.
Have questions or need a customized quote? Contact us.
Give it a shot!
Get your Android app for $100
Want to see a demo? Well, we can quickly show you various apps we have made in Google Play and Apple app store but what you want to see is your branded app that you can install on your device. Right?
Now, for only $100, you could get your custom branded, working, Android Moodle app that you can install on your or your student's Android devices and do pretty much anything with. The process is entirely online, and it takes our system only a few minutes to prepare your app.
How does it work?
You place your order online.
Prepare a few images like the App icon, splash image and your logo. Don't worry; we have documentation and samples available for you.
Submit a simple form and we will prepare your app.
But there's more? After you have placed your order, if you want to order our full package, we will waive $100 and only charge you $1100.
The difference between the Complete Package and the Give it a Shot! Package.
Complete Package
Give it a shot!
Price
$1200
$100
Google Android app
Yes
Yes
Apple iOS app
Yes
No*
PreConfigured URL
Yes
Yes
Custom color
Yes
Yes
Images i.e. app icon, logo, splash
Designed by us
You will upload it online, you create the images. We provide samples, templates, and detailed documentation
Build app
Developed by our developers
Completely online and automated process. Your app is built

automatically

after you submit the  necessary information and upload the images
Submit on Google Play and Apple app store
Our team will submit apps to Google Play and Apple app store
Your Android app can be installed on any compatible device; users will have to enable a setting that allows app installation from unknown sources.
Upgrades
All updates happening in official Moodle app will be applied to your app, valid for one year
Whenever you need an updated version, just go to our App Builder and make a new app. It will be built on the latest available version. Your subscription will be valid for one year.
Order branded app
FAQ
Is this a one-time payment or an annual subscription?
It is an annual subscription, but you can cancel it anytime. Cancellation won't affect your app. Your app will still continue to work normally and will remain listed in the Android Gogle Play store and Apple app store. Maintaining your subscription allows you to get support and future upgrades to your app.
 How different will my custom app be from the official Moodle app?
All of the features will remain the same; we will change app name, description, app icon, logo, splash image, app colors and we will pre-configure your Moodle URL within the app. All other features will remain exactly the same as official Moodle app.
 How soon will my app be ready?
If you buythe  "Give it a shot!" package, your app will be available as soon as you submit the images and other necessary information. For the "Complete Package", we require one week to build your app and another week or two to get it approved on the Google Play and Apple App store.
Do I need any permission from Moodle?
Don't worry about that; Moodle will love you back for using Moodle.
We are Moodle Partners and every sale with us contributes back to Moodle.